PARTNER UP WITH YOUR BODY
I clearly think workout is not something that I need to push myself I need to just remind that my body is functioning in an automatic pattern.
I need to also put some automation in my life style that supports this functionality. While we are using the body in many ways and enjoying the features of their function, it makes us happy, peaceful. Both mentally and soulful enjoy the moments the emotions and the psychological waves.
What is it that we do to make sure they are not disturbed !!! Well, we simply make sure that the external practices are not a goal to be sexy and good shape and then once you achieve, then just say I have done enough. just imagine this … seeing your actions and behavior we are creating a time model.
The body says the same thing one day I have done enough I do not want to function any longer, you exactly know what happens post that you land up unwell, so call a doctor or a therapist, a medical practitioner.
He has the fastest and short cut solution that you are expecting from him. To then pump in some pharmacist related solutions to put your body back to the original functionality.
DIET RULE
Tell me honestly , do you want to wait for that instead, simply give yourself a normal functioning pattern that does not take you to that level. Then simply make a routine of home exercises, like you see in this video.Let me reveal this hidden mouse in the backyard of your mind. Without doing so you will be at loss of direction and motivation.
What the real challenge is the goal!!
The short goal to look good and lose fat that reflect in the outer appearance is the pioneer.
Actual goal is the slow and sensible changes in our poor lifestyle.
The change that is not sacrifice but alternative from unhealthy steps to wellness lifestyle. It doesn't mean give up and live a life of solitude.
It means reduce the excessive binging quantity.
Push your hand from hitting the first chips or burger or fries in front of you.
Reach to small portion of picking and munching .
Eat and chew slow.
Don't eat just because it's there and offered to you.
A small cut from this is a good style to discover that there is no need to eat it all. Follow a non military rule book for this. No dietician has to tell you this.
YOU are your first step school and instructor. I'm your mentor but your inspiration to follow and succeed is a structural mind of yourself. I'm happy in my journey to loose the extra fat and flabs was commenced from this. This was it's not making it to hard on you, yet not deaf to the basic style to be fit forever. I'm doing these stretches with pilates breathing in addition to holds and counts to increase the endurance.
I'm also honestly very introspective in eating that I have to burn. My metabolism is not a good lad or pal, I have learnt this and do the work on his behalf by eating that is not challenging for me to burn. So workout with me, talk to me, take my simple tips and your small goals will be a spark in your healthy life.
Virtual online interactive workout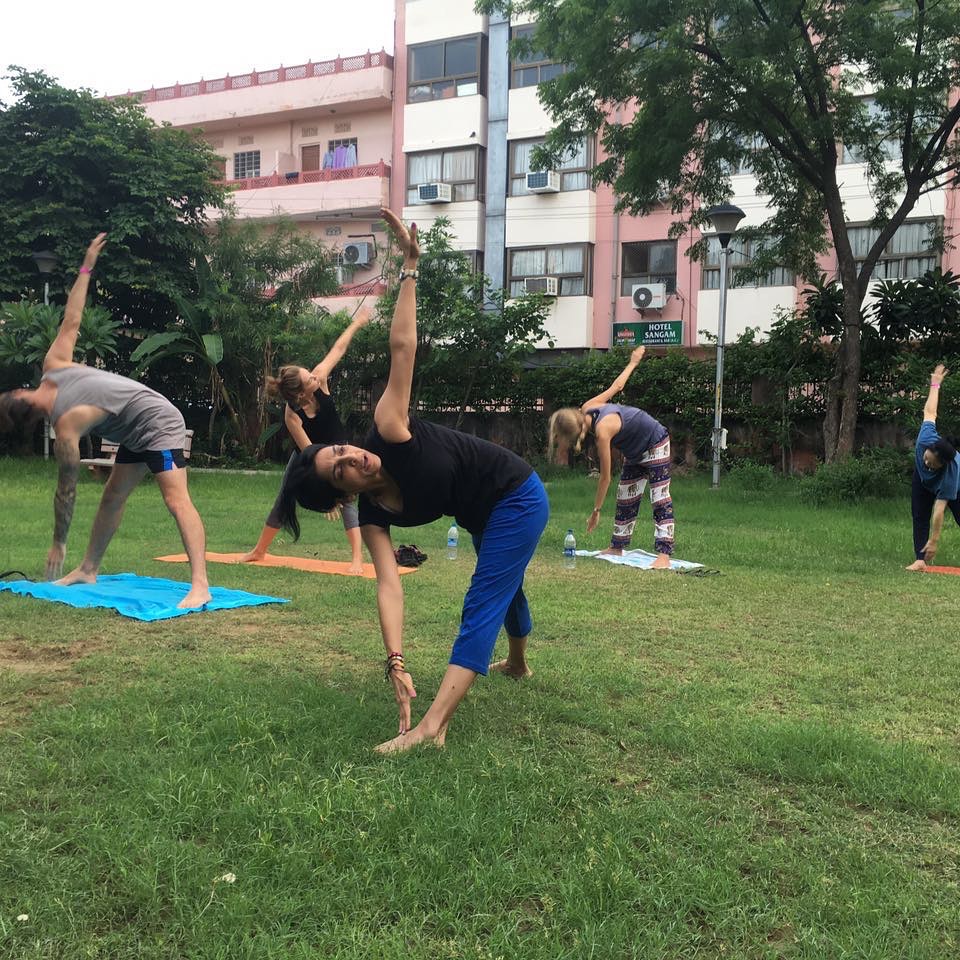 Just give 30 minutes 4 times a week and live a fitness lifestyle. Workout with me and virtual online interactive online personal class is available This venture was pioneer by me so, I can share the workouts for you to keep up, even when you are on the move, need flexible timings and want to be corrected and upgraded for your fitness lifestyle.
1. Fit in your flexible timing
2. Workout live online
3. Teach you multiple exercise
4. Do and interact with you
5. Guide and mentor you
6. Change your lifestyle in simple steps
"Who can change your lifestyle and make you fit, so you can be independent to be fit, when you travel or have off hours of work This is a unique that you have dreamt of and here it is"
Email : jyoti@fitmonkz.netWhatsapp : 9810609430